Mailing List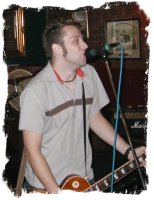 Be the first to hear about Loose Thread gigs and news on the Loose Thread Mailing List!
Stick your e-mail address in this box to join.
Once you have put your email address in there & slapped enter, you will be sent a confirmation email, all you need to do is reply to this email (any content) and you'll recieve all the latest Loose Thread info!
If you have a Yahoo! Account, you can sign up here.
Want another way to join? Send an e-mail to:
LOOSE_THREAD-subscribe@yahoogroups.com